Reset your microbiome: A science led healthy gut retreat
This wandermelon x SmartDNA retreat in Byron Bay is a world first. Combining science and wellness, this retreat will include a pre and post gut analysis, personal consultations & a diet plan with clinical nutritionist.
Unlock natural energy & spirit.
Wake up your body, mind & soul and renew your health - no matter where you are starting from. 
Our gut microbiome is responsible for producing much of the dopamine and serotonin chemicals that control our moods. Continually communicating with each other and our 'second brain' - the enteric nervous system and linking to the immune system.
This program will include a 5 day, 4 night retreat at the Wybalena Organic Farm in the Byron Bay hinterlands from April 21-25, 2022.
Retreat Highlights
Individual consult with clinical nutritionist to analyse your gut test results.

3-month microbiome restore plan.

Renowned Body Poetry yoga teacher Lara Zilibowitz. 

Soundbed Therapy & Chi Nei Tsang massage

Vegan cuisine of Michelin trained celebrity chef Mark Luckens.
Daily yoga with acclaimed teacher/artist, Lara Zilibowitz, the creator of Body Poetry Yoga. Lara has become globally known for her dynamic teaching style, delivered with poetic prose, inviting students to savour the portal into revelation. Lara has been the voice of the ABC Classic FM podcast of guided meditation set to the music of Bach.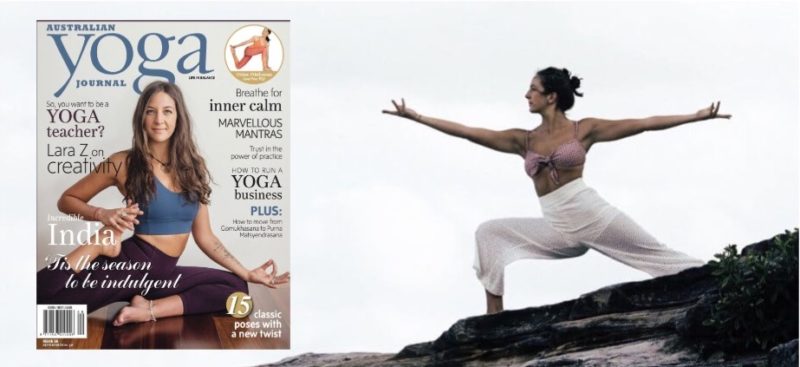 Organic vegan gourmet meals curated by Brett Luckens, of Mark + Vinny's, Surry Hills, known for its menu of rainbow pasta colours. Brett has created a menu of breakfast, lunch and dinner to spotlight the producers of Byron who are pioneering sustainability. Brett has more than 30 years' experience in Asia, Europe and Australia including Michelin star La Calandre and Bras, Aria Catering, and The Summit Restaurant.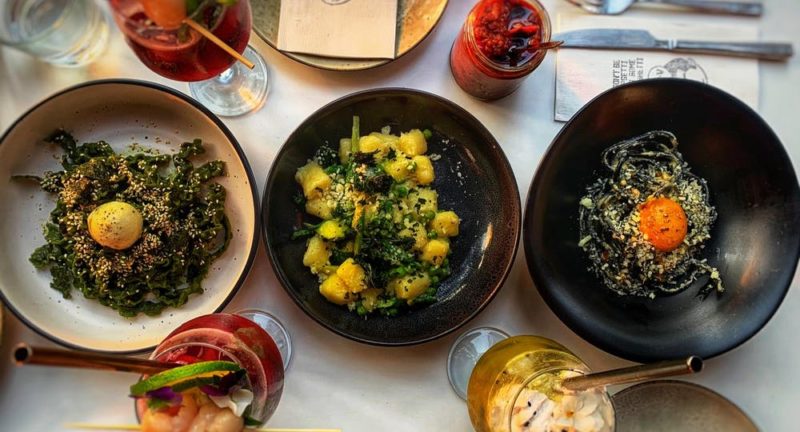 Soundbed Therapy experience using "Nidra Anantar" a rare acoustic sound bed made from timber & strings. Each string has been finely tuned to create a specific reverberation throughout the body. The healing vibration moves through the timber massaging the body to an otherworldly shift of consciousness, recalibrating the nervous system, releasing energetic blockages, and gifting a state of deep relaxation.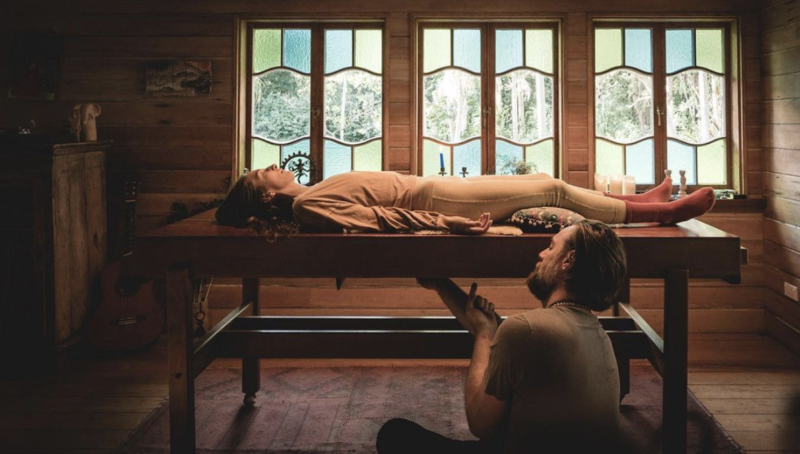 Optional personalised Chi Nei Tsang, abdominal organ detox massage with certified shiatsu therapist, Evelyn Stavrinidis. Evelyn integrates multiple eastern modalities employing various techniques that work with both the dense and subtle layers of being.

Unlimited access to the  Infra Red Sauna to melt away tensions.
Daily dips in the magnesium pool can help alleviate aches and pains and soothe your skin with a unique patented blend of magnesium chloride and potassium chloride.
Walking trails through the natural habitat of Wybalena's farm.
Optional massage treatments.