Holiday: The Best Travel Magazine that Ever Was. Pamela Fiori (Rizzoli New York $85) – Review by Michael Webb
Every generation looks back to a golden age–real or imagined—but for those who love to travel the two post war decades were truly special. Luxury trains and ocean liners still traversed the world; air travel was costly but blessedly uncrowded. The dollar was strong, Americans were welcomed in Western Europe as liberators, and were rarely found in remoter parts of the world. Beaches, hotels and historic sites had yet to be submerged by the tide of mass tourism. On my first trip to Greece in 1960, traveling around by bus and ferry, I seldom met a foreigner and Greek hospitality was in full flower.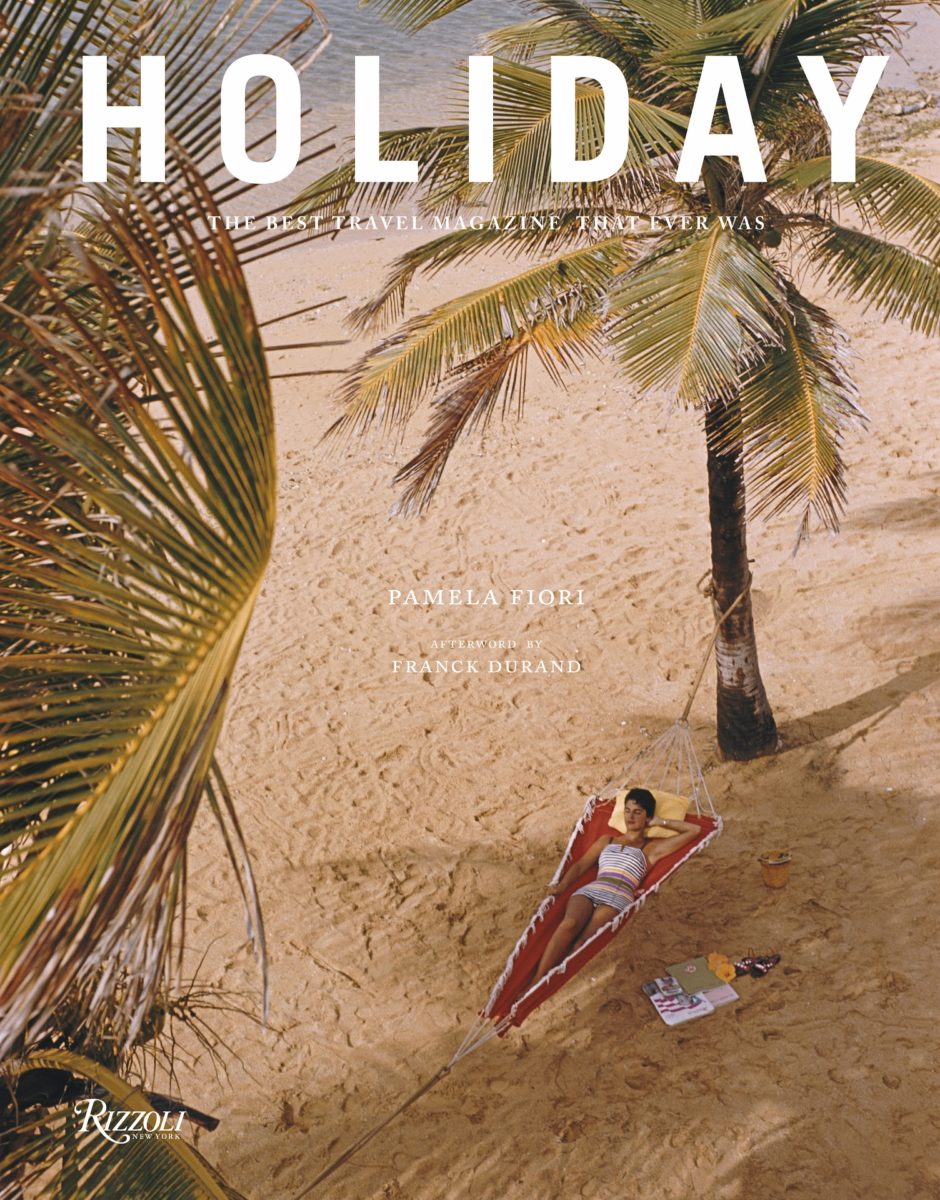 Holiday magazine was launched in 1946 as a literate traveler's companion, seeking out the best writers and photographers to evoke the spirit of place and open readers' eyes to the world. Contributors included Ernest Hemingway, John Steinbeck, Colette and John O'Hara, along with Joan Didion, E.B.White and V.S.Pritchett. It was as much a feast for the armchair traveler as for adventurers seeking inspiration on where to go next. Pamela Fiori, who went on to edit Travel & Leisure and Town & Country, evokes the vintage years and her own experience there during the magazine's last decade.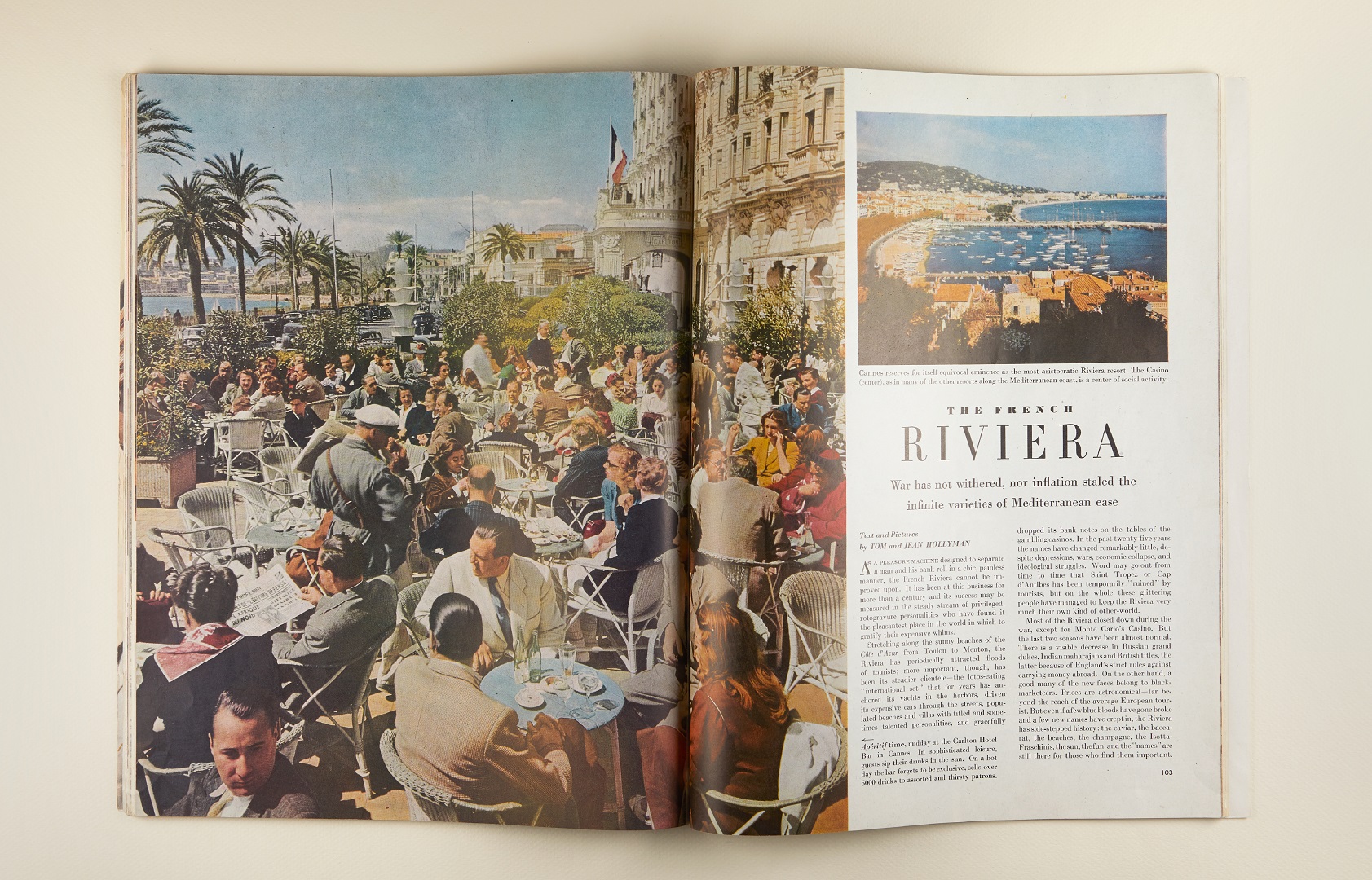 Sadly, this anthology scants the writing, tantalizing readers by offering only the first page of selected articles. Instead, it focuses on visuals: reproductions of covers, drawings by Al Hirschfeld and Ludwig Bemelmans, photographs of people and places. There is an excess of glamour shots by Slim Aarons: artfully posed images of the leisure class at play and the pornography of wealth. The result is a time capsule of faded color, formal dress and baggy swimsuits, and a repetitive alternation of sun-kissed beaches, storied landmarks, exotic natives and high society. No doubt this captured the attention of advertisers and affluent subscribers, but it's as predictable a pattern as that of today's travel magazines, with their tourist-office photographs and formulaic tips.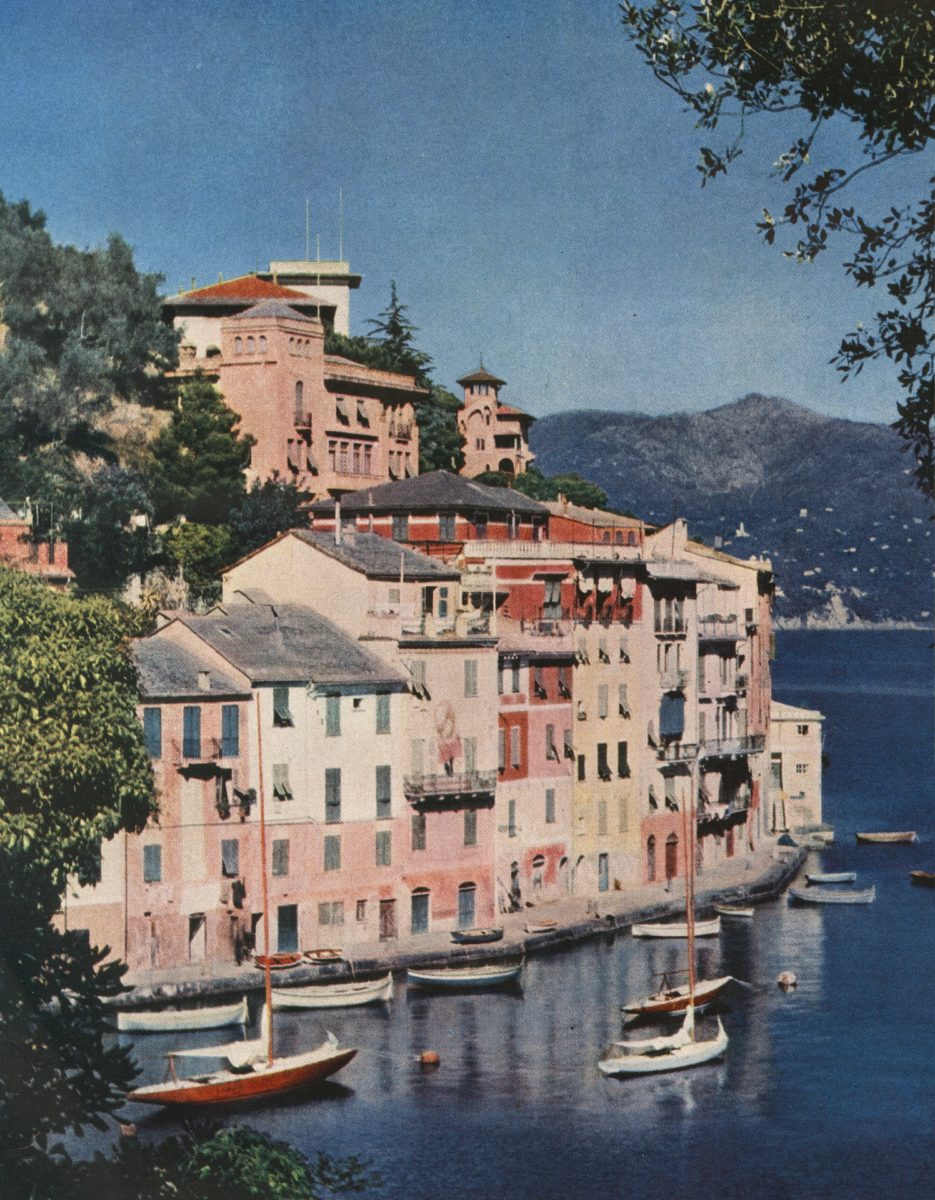 The real strength of Holiday emerges in the fragments of text. In "Discovering the United States", Alastair Cooke recalls his favorite drive, from Spokane to Missoula. Today, it takes just three hours on the I 90. Then it required a day, "through the Spokane Valley and up into the little Swiss lakes of the Coeur d'Alene country, then through the blue shaggy canyons of the incomparable Bitterroot Mountains, through battling rain and sun, through emerald valleys gleaming under black skies; then for eighty or a hundred miles you plunge and wind with the Clark Fork River, the bluebirds and the larch above you, and above them always the noble battalions of Douglas fir, and above that the cold moving upper air of Montana which produces towering ramparts of clouds and a sky of the purest blue this side of eternity." Writing of that caliber makes my blood tingle and I long to retrace his route.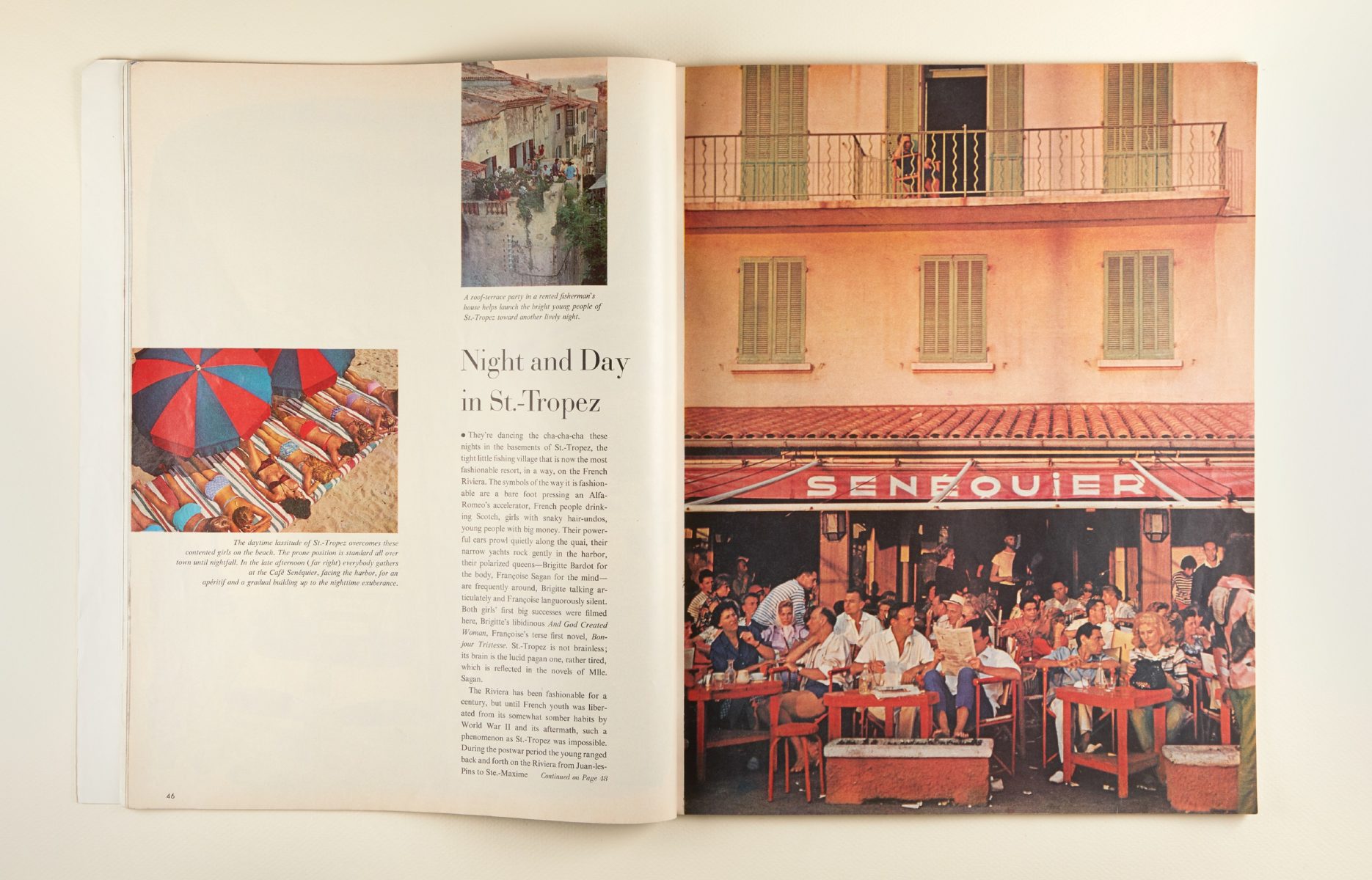 For a generous sampling of unabridged articles from the first decade of the magazine, turn to Ten Years of Holiday: An Anniversary Collection of 40 Memorable Pieces, which was published in 1956 and is available through Amazon.

Michael grew up in London and now lives in a classic modern apartment in Los Angeles. His twin passions are architecture and travel, and he indulges both as often as he can, exploring every continent in search of material and inspiration. His travel memoir, Moving Around: a Lifetime of Wandering (ORO Books, October) recalls memorable experiences of people and places over seven decades. Michael is the author of 28 other books, most recently Architects' Houses. He has written on travel and design for The New York Times, Travel & Leisure, Virtuoso Life, Monocle, Architectural Digest and other publications
around the world.

Latest posts by Michael Webb