Keystone, COLORADO Makes Travel With a Teen a Peak Experience
A family ski trip to Colorado serves up a stellar experience even a teen can love.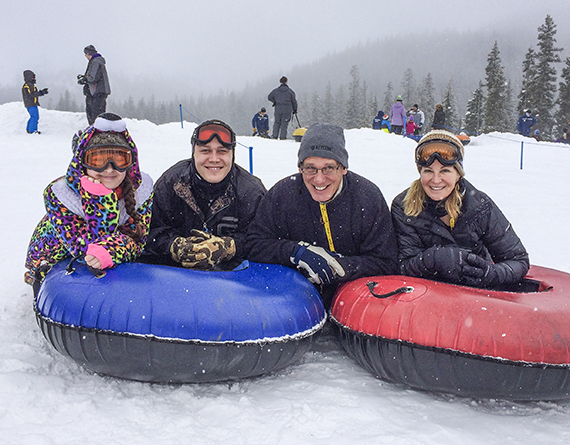 This was it – our first "mixed" vacation with my 16-year-old daughter and I traveling with my fiancé and his 24-year-old son. The stakes were high: A new family hitting the slopes together with the added wildcard of bringing along a teen with dietary restrictions. We rolled the dice and chose Keystone, Colorado for its close proximity to Denver and multi-dimensional activities.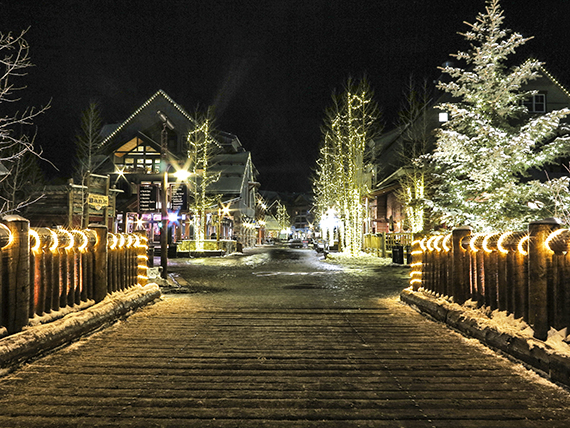 My daughter's only prior ski experience proved traumatic when her father, an expert skier, brought her to the top of a black diamond mountain when she was six years old and expected her to ski down. Needless to say, convincing her to overcome her paralytic fear of skiing, complaints about the cold, and the excessive unflattering clothing required took some serious bribing. She finally agreed to come on the trip and take beginner lessons with her future stepbrother in exchange for a day off of school.
After a nerve-wracking drive from the Denver airport in a snowstorm with windows that would not de-fog, we arrived at Keystone's Lone Eagle Condominiums, conveniently located in River Run Village. We were off to a good start as my daughter had her own bedroom and bathroom and the condo was appropriately stocked with all the necessary gluten and lactose-free goodies we ordered.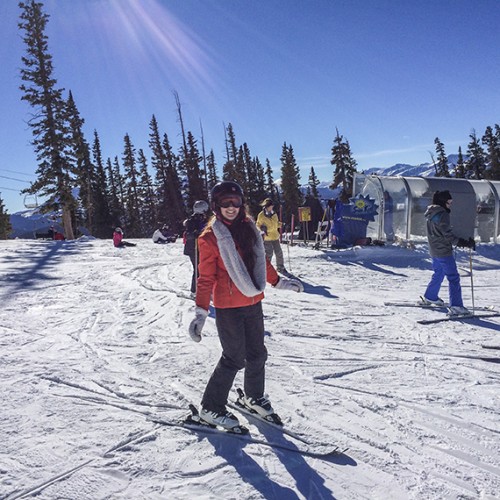 Keystone had everything a girl could want. Starting with the "hot guys" to the welcoming and laid-back ski instructors (as sore as she was, she enjoyed the lesson, "rocked" the outfit, and was glad to have a partner-in-crime with her), not to mention the glorious snowflakes, tubing and the candy store. Even the dining experiences were special in spite of her strict dietary restrictions.
With no advance warning of my daughter's limitations, the staff at Der Fondue Chessel made her feel special — instead of left out — by finding her favorite proteins, veggies, fruits, and dessert options. The same held true on our delightful dinner sleigh ride, where we felt as if we had been  transported back in time to an authentic western homestead, in the Soda Creek Valley at Keystone Ranch. The chef had the benefit of advance notice because of the rustic conditions of the event and prepared a soup starter, starch option and dessert especially for her. She felt pampered, instead of being treated like a nuisance or an afterthought. A happy kid makes for happy adults.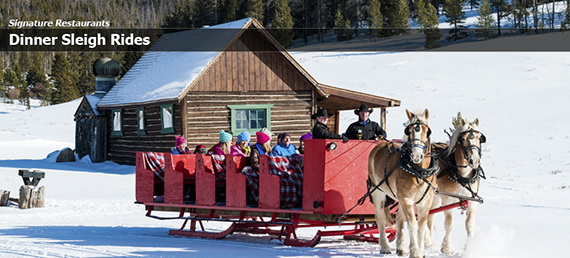 Our adult experience was equally enjoyable. The 135 downhill trails, Nordic skiing, a romantic Two-Gether Massage at the Keystone Resort's Spa, our walk-to-the-slopes condo, and après ski venues – all added up to a family experience we hope to share again. After our trip, my daughter asked, "Mommy, can we come back again next year?" I did somersaults inside as I thought about planning another family trip to Keystone. Success!
Latest posts by Angela Fairhurst