OMAN- Not a Thousand and One Nights
Lawrence of Arabia would be delighted if he flipped through this year's travel magazines that all seem to point to the Arabian Peninsula's politically neutral sultanate of Oman. It's one of 2019's hot destinations and Jane Adams has journeyed from its azure Arabian Sea coast through red desert sands to jagged mountain peaks. No camels needed.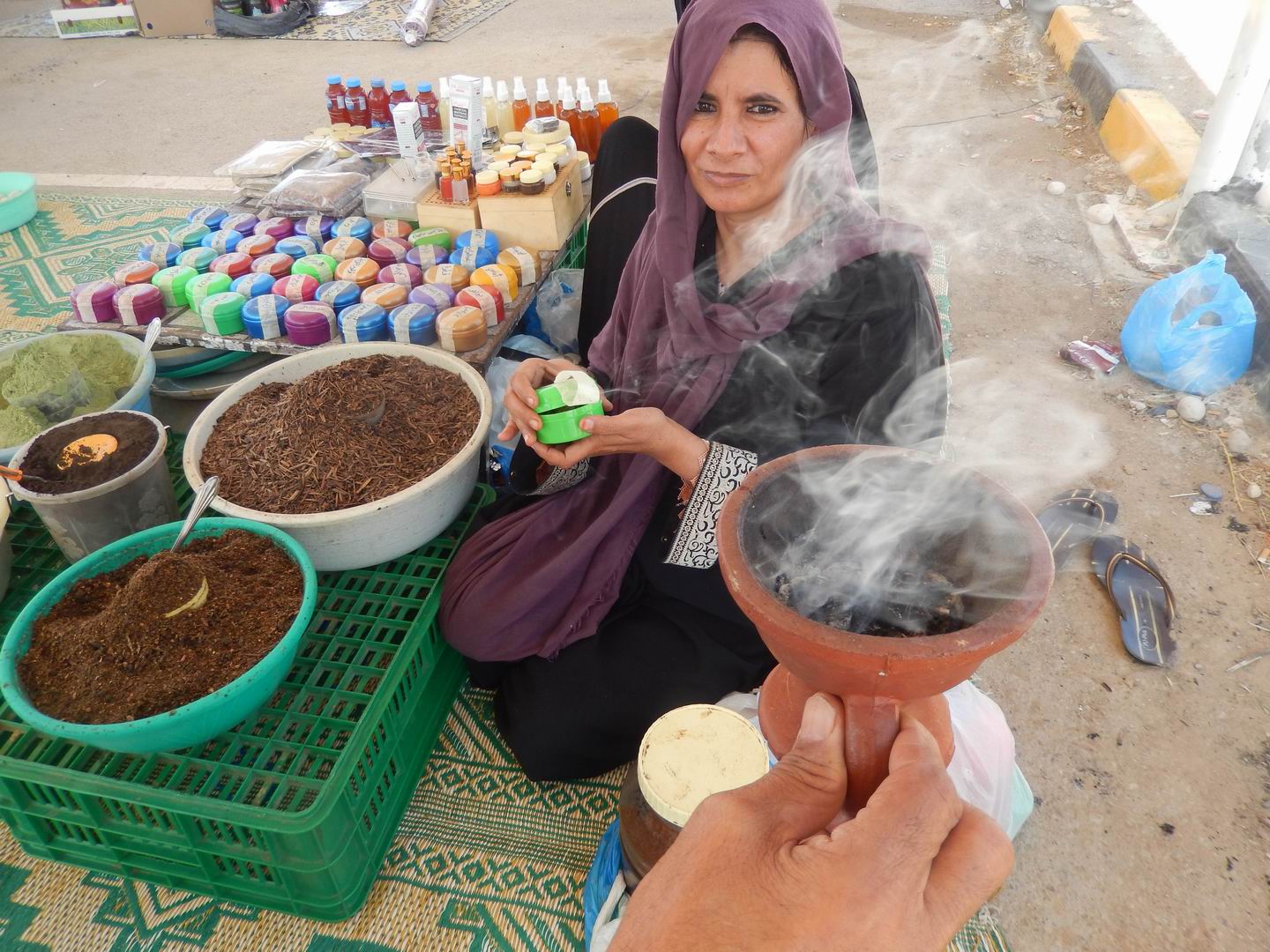 The weather-worn lady in the souk was happy to fan the smoke of her frankincense burner towards me, a single gesture that expresses a classic Omani welcome. The enveloping woody spicy lemony musky aromas of the smoldering resin of the boswellia sacra tree (found mostly in the south-west near the Yemeni border) are integral to Oman's history, culture and early prosperity. Those three wise men and sundry others who chose to trade this valuable heady sap created early Omani riches. More recently, it has been said to have curative properties when chewed or sipped as tea. Note: It burns better than it tastes!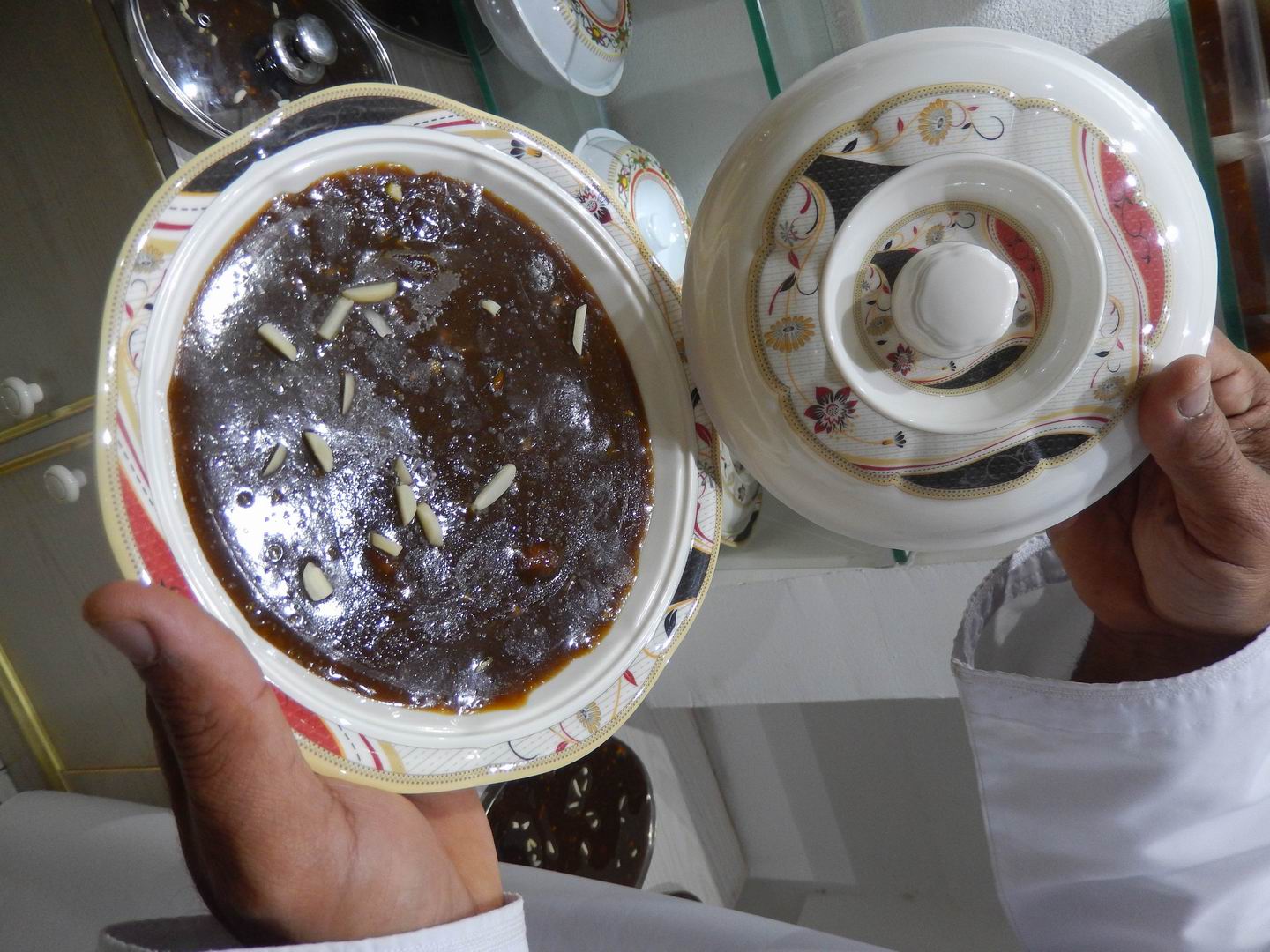 Equally common is the traditional Omani welcome of dates and cardamom-infused black coffee poured from curvaceous, long-spouted silver pots. One soon learns that Oman's economy, now powered by its oil reserves, also grows myriad varieties of dates, including the most valuable and delicious khalas; dark red khunaizi and the super-sweet light yellow hilali.
Oman's wafting frankincense and lidded date-filled silver bowls are a signature of this ancient desert land. So too, is the fact that the ruling Sultan Qaboos has banned high-rise development, a strategic move that sets Oman apart from its near and increasingly fantasy-land prone Emirati neighbours.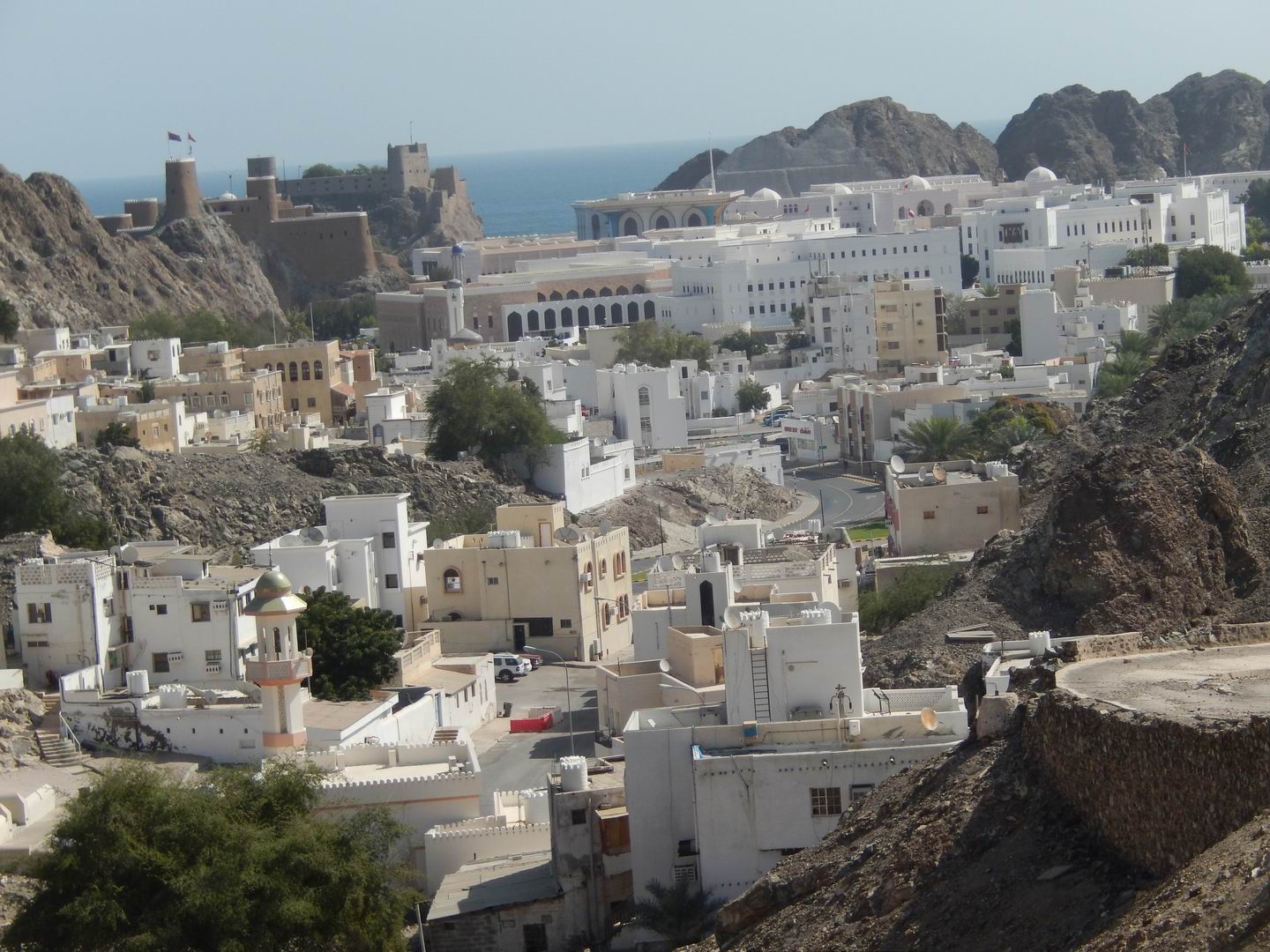 The Muscat Old Town corniche and harbour feels more like the Mediterranean, low-slung white stucco houses rimming the shore. Strategic spots are daubed with impressive forts (some built by the marauding Portuguese) but the rhythm is gentle. Only the modern fish market gets up bustle in the early morning, dispersing the day's Arabian Sea catch. Think tuna, bonito, snapper, mackerel…which all appear on the menu at the traditional (sit-on-cushion) restaurant Bait al Luban along with spiced okra and baqel (cumin fava beans) and khobose rakhal, the filigree fine pancakes that Omani's call bread, and eat for breakfast.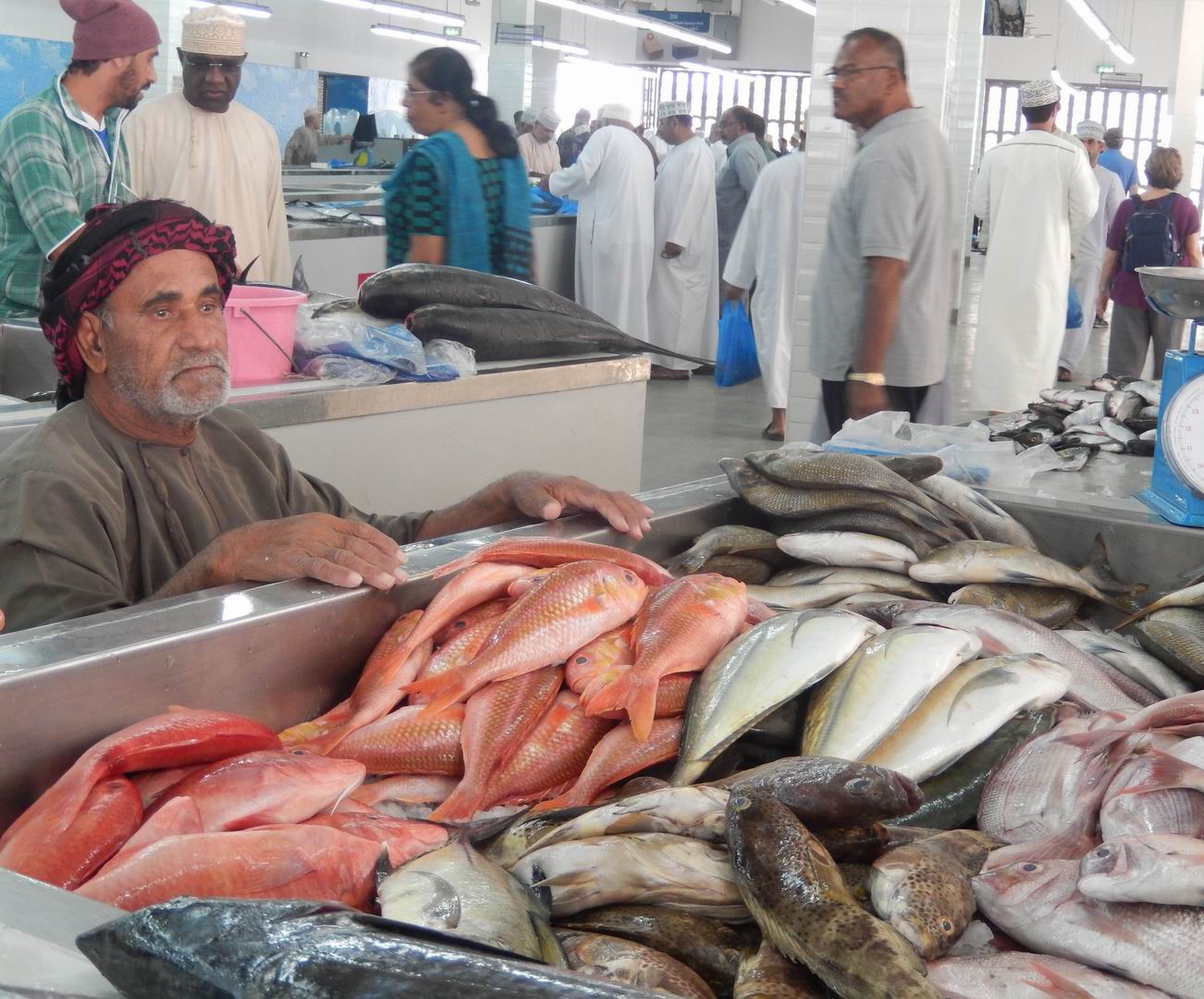 Muscat straggles along the Arabian Sea coast from the satellite city of Seeb, past the shiny new Muscat International Airport, to the Old Town, Mutrah Souk and beyond. White on white houses and family compounds shimmer against azure skies, as does the Sultan's impressive 20,000-seater Grand Mosque. The men's prayer hall boasts an 8.5 tonne chandelier and 300,000 tonnes of sandstone all in homage to Allah.
Most of the luxury hotels pay their respects by facing the Arabian Sea and include global 5-Star brands – Shangri-La, Chedi and the newest addition, Kempinski, with rates generally fit for sheiks.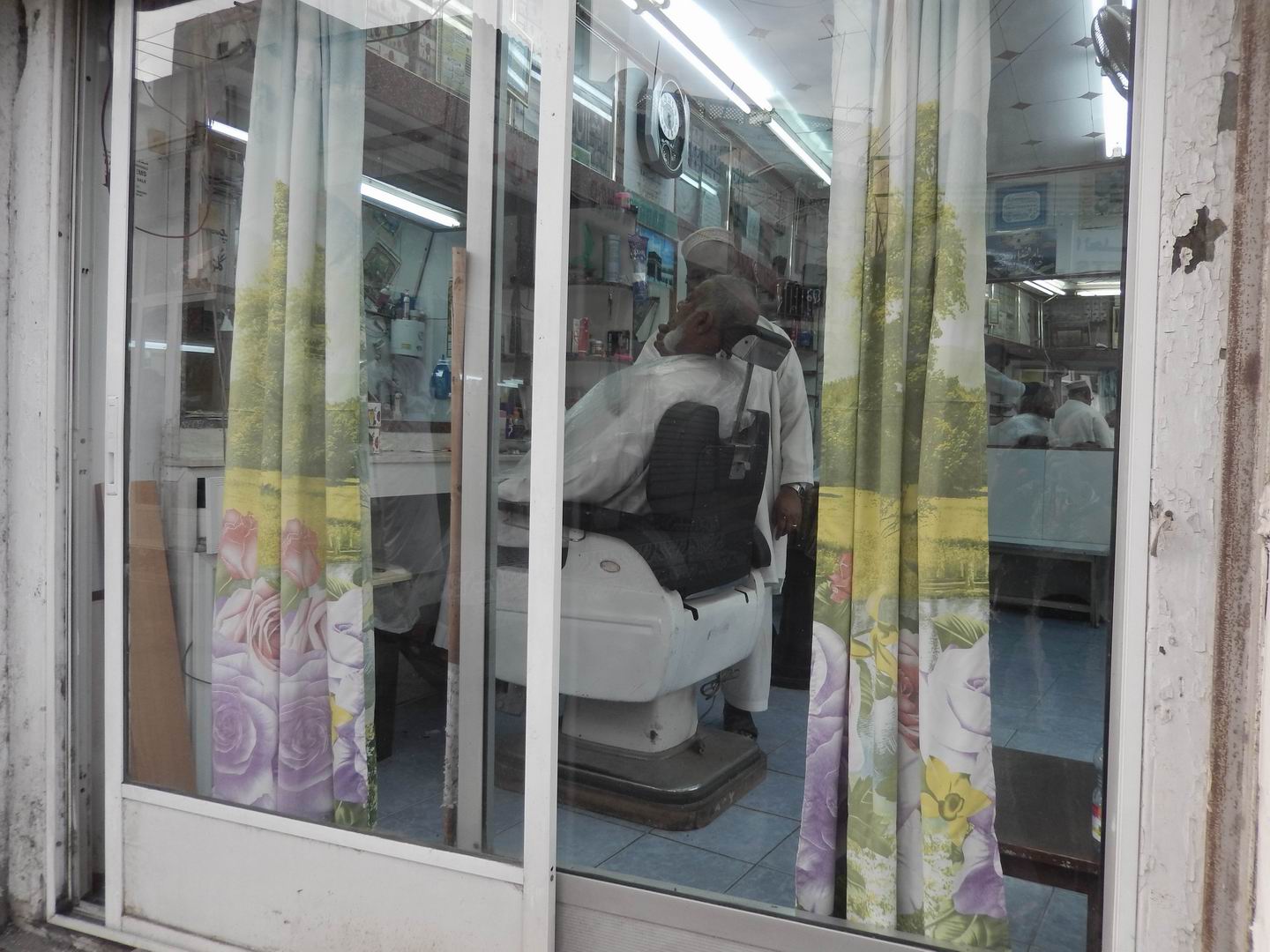 One great value Muscat choice is the brand new Mysk Al Mouj 10 minutes from the airport overlooking the luxe-vessel marina in The Wave residential compound. Come sundown, wander the palm-fringed mall and watch the Omani equivalent of the passeggiata. Elegant women in ornately embroidered and bejewelled black abayas parade in their stilettos, some even stopping at elegant cafes like the smart Lebanese Zar el-Laymoun to partake a little mango/pomegranate/mint shisha puffing. The less adventurous opt for jugs of refresher rosewater along with spicy foul (fava bean mash) grilled kebbeh and tabouleh salad.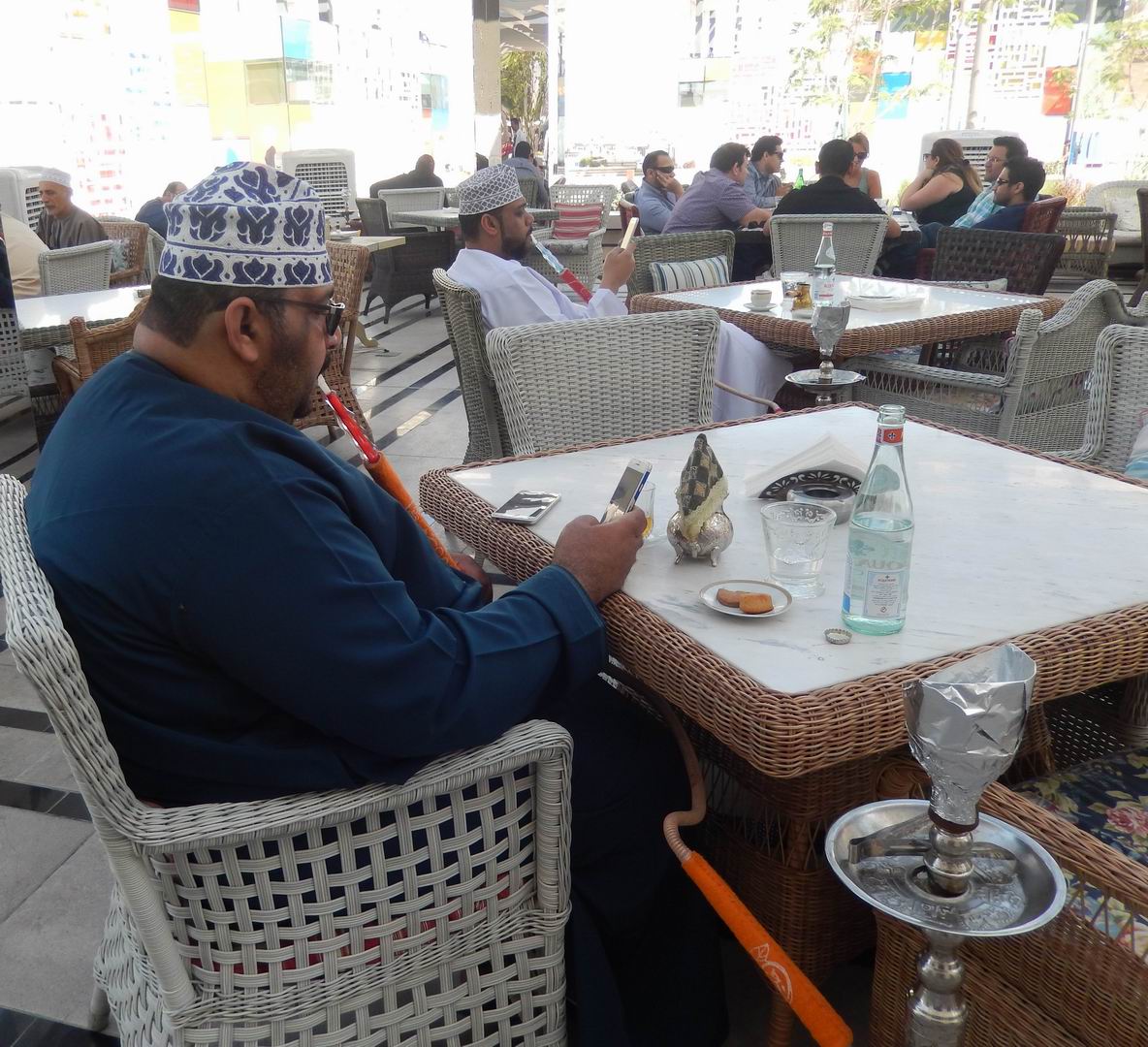 DESERT DREAMING
Lawrence would no doubt frown on these contemporary, affluent, urban and tolerant Omanis. He would surely have been far more at home in the dramatic and mostly dry Omani desert or rugged hinterland, both regions dotted with unexpected and exceedingly lush green palm-fringed oases (wadis).
Any short or initial visit to Oman must include the 3000-meter Al Hajar Mountains and high-point terraces at Jebel Akhdar, also the Sharqiyah Sands, 12,500 square kilometres of rolling red desert dunes that Lawrence would have loved. These ancient grandiose landscapes attract lunar comparisons and defy most cameras. At Wahiba Sands the lens struggles to capture endless folded red dunes that are home to oryx antelope, camels, goats, snakes, the diminishing tribal Bedouin, and increasingly, convoys of French tourists.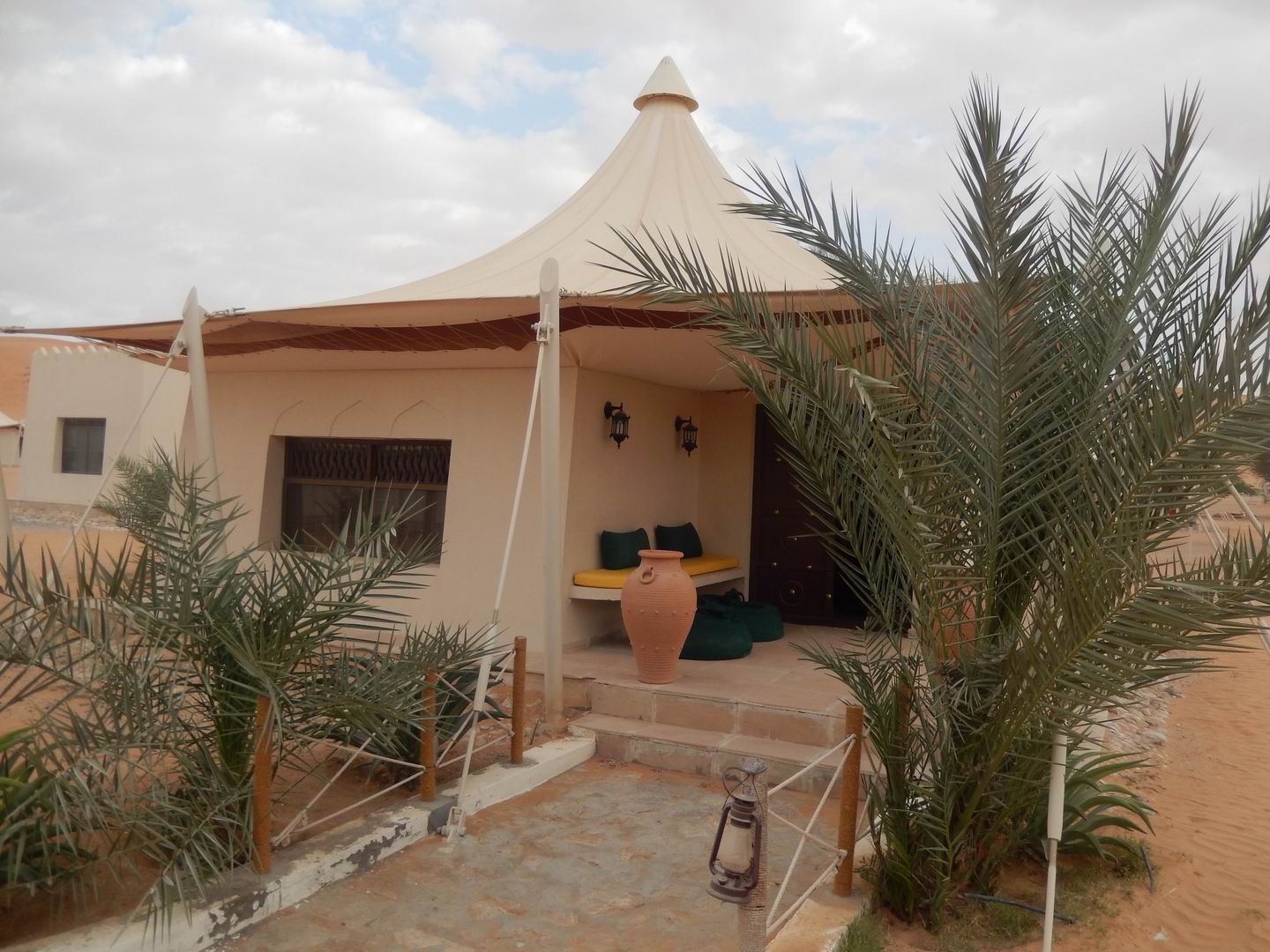 They descend like fire flies on the luxury tented Desert Nights camp, just in time for sunset. Be sure to mutter a few 'inshallahs' if you seek a hot red plunging sun. Our fates decreed a rare desert downpour. One local swore it was 1000 nights since the previous big rain and made assurances the desert would soon bloom. Another Omani wonder.
At this opulent campsite flares mark out the al fresco setting of the groaning Omani barbecue buffet. Cue the goat kebab, salads, and Omani bread pudding packed with pistachio and cardamom custard, with naughty little soft cubes of date halwa and cardamom coffee to close.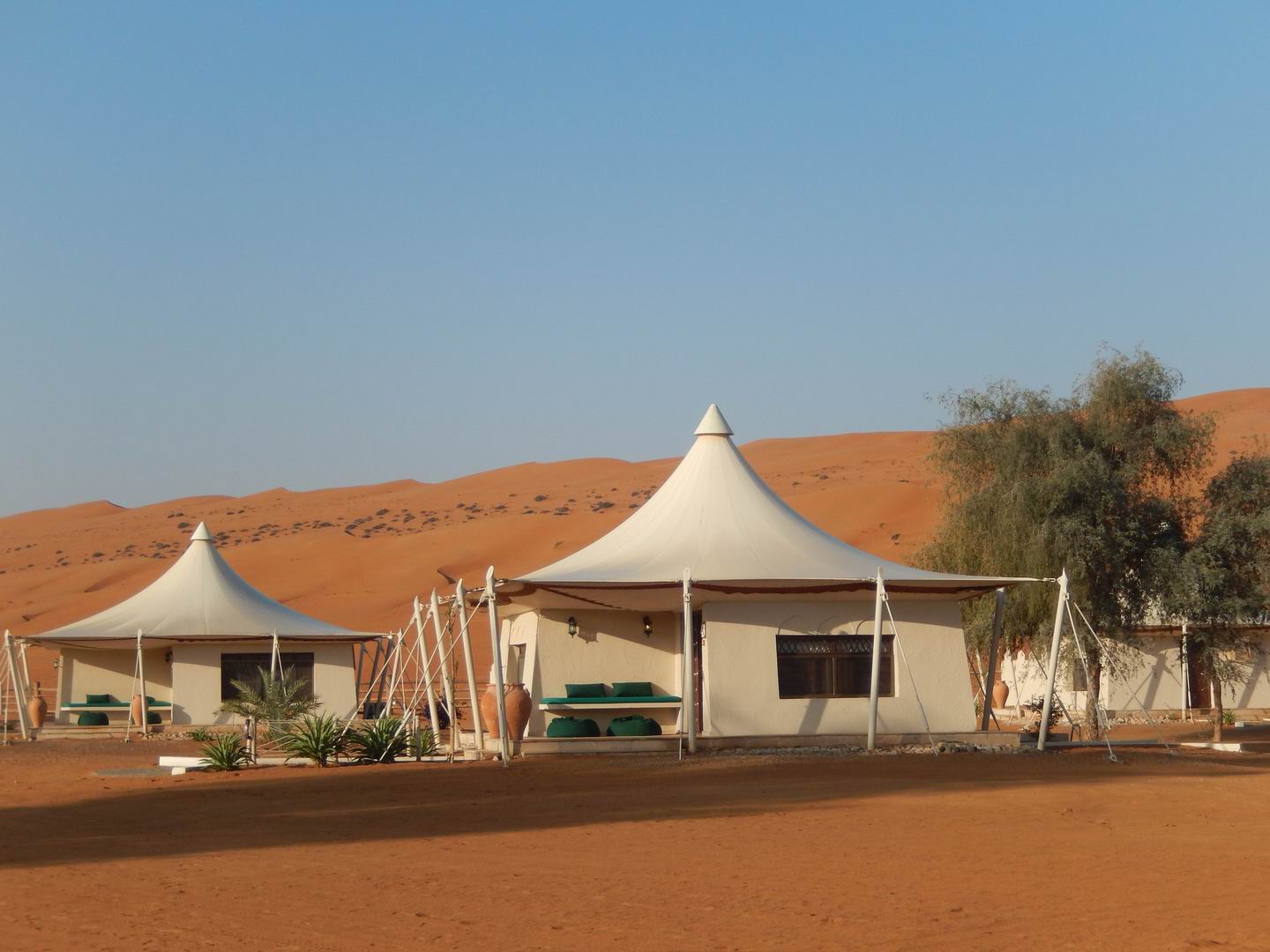 Desert Nights is easily accessed and boasts 33 deluxe-tented suites aka canvas-canopied 'cottages' with decorative Arabic flourishes, conventional bathrooms and enveloping dune views – a far cry from any Bedouin's tent.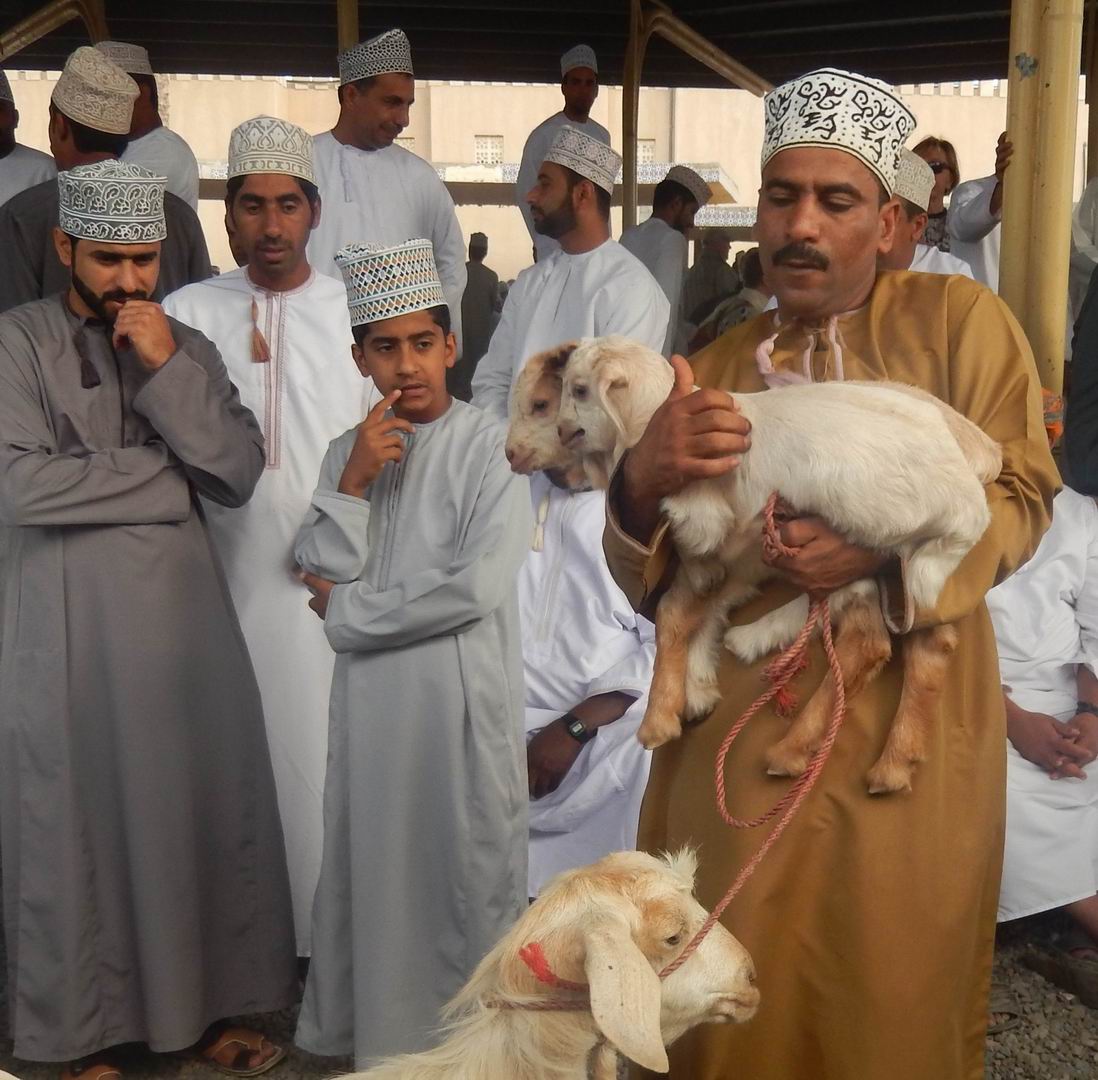 You will however meet Bedouins at the Friday goat market in Nizwa adjacent the renovated Fort. This ancient trading ritual kicks off early and noisily as the herders parade their prize animals – big horns, mothers and kids, mottled colours and all stressed – as rials pass between dishdasha pockets. After the goats, come cows, buffalo and sometimes camels. The livestock sale abuts the town's souk brimming with oases grown vegetables and fruit, date honey, bee honey, nuts, ghee and goat and camel cheese. It's also a trove for different halwa varieties, including saffron. Don't miss the Illy café near the Fort entrance.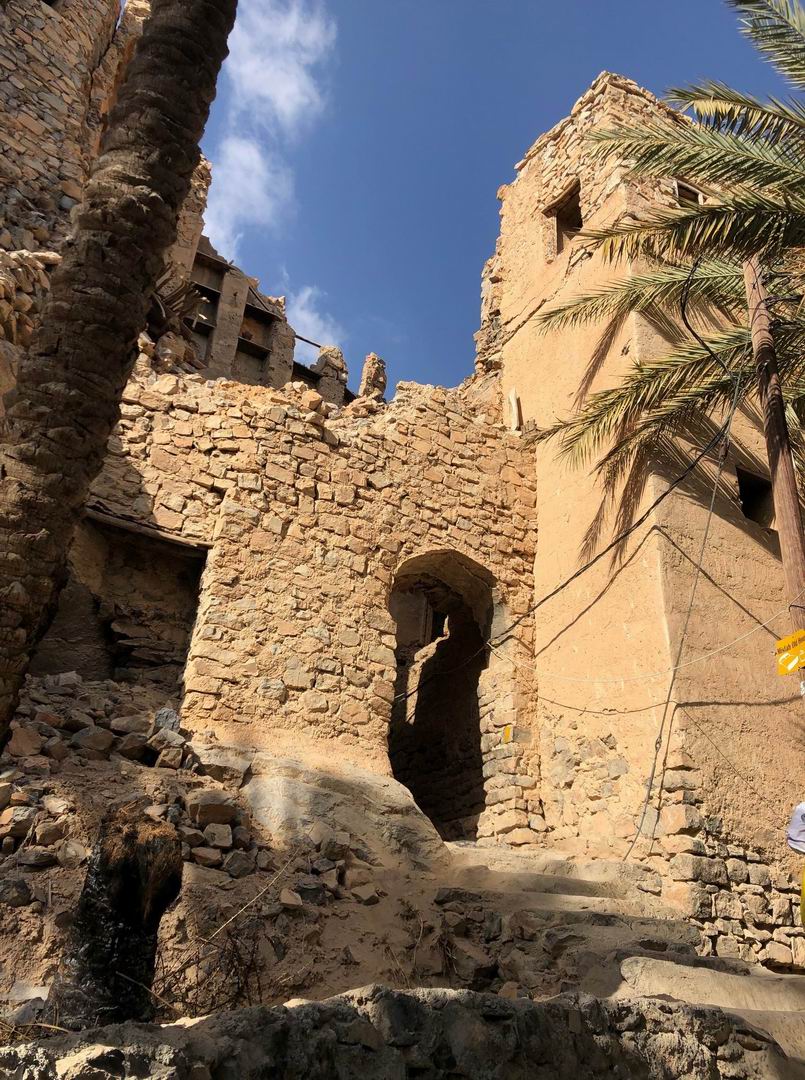 Traversing Oman's vast gibber plains is not monotonous. Good roads speed you from towns to tranquil oases, where water courses running through rocky clefts have created cooling teal green pools, and date plantations thrive. Invariably the houses are mud brick, sometimes abandoned, but always channelling a more biblical or koranic era. One such village is Misfah where canyon-side mud-brick houses are interspersed by palm, mango and papaya trees. Refreshing mint tea is served at Misfah Old House, which also offers simple lodgings.
MOUNTAIN HIGHS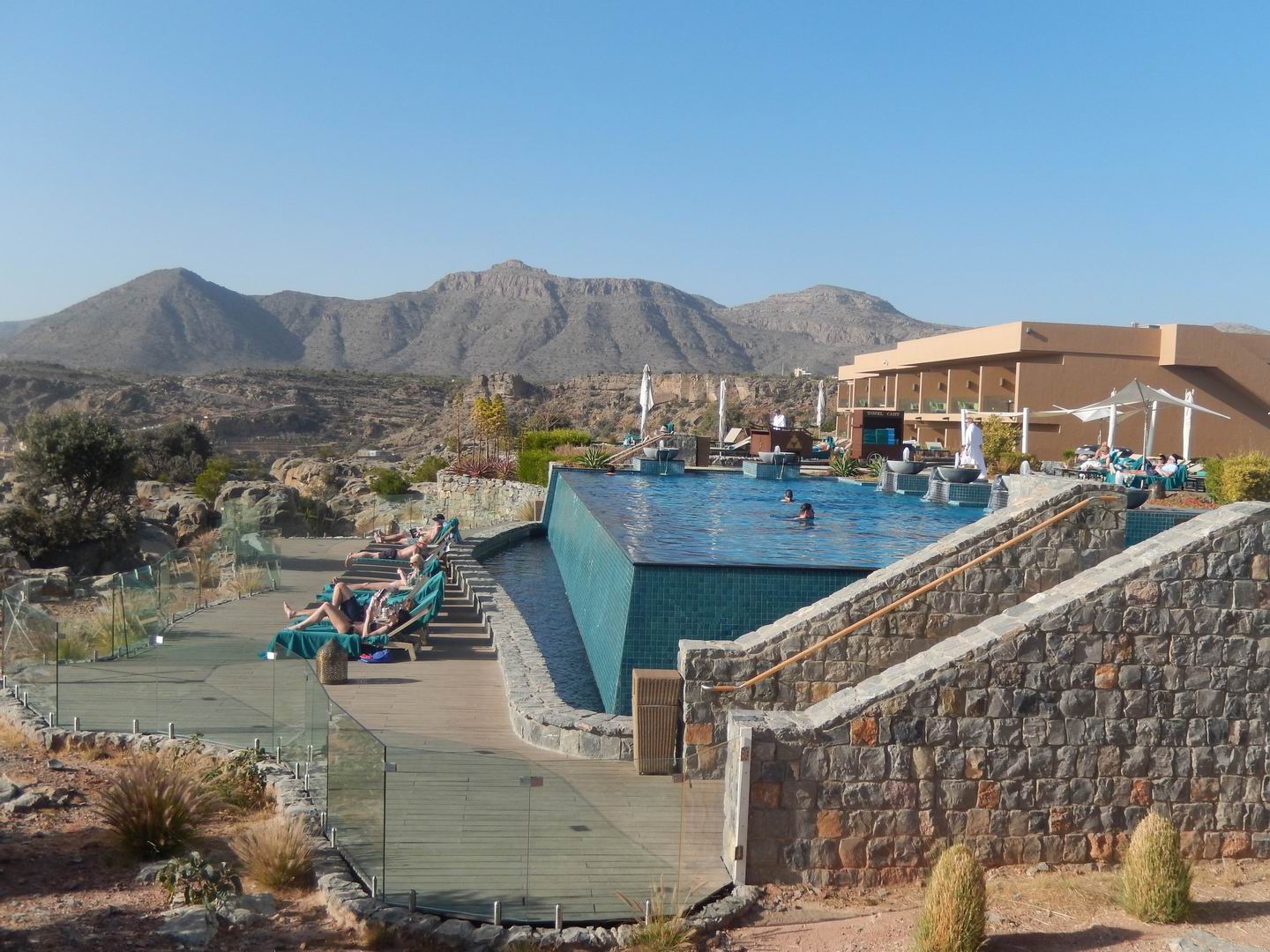 Climb further into the mountains and the green patch oases cling to plunging steep terraces carved into grand canyon walls. The gosh moment happens when you step onto your terrace at Anantara Jabel al Akhar, the highest 5-Star hotel in the Middle East with a jaw-dropper view and infinity pool. Princess Di was helicoptered here to enjoy the vista (before the hotel was built) and now a cantilevered lookout marks the approximate spot of her reveries. Later after sunset the French chef reinterprets Omani cuisine deftly, the spa pampers and alcoholic cocktails are available.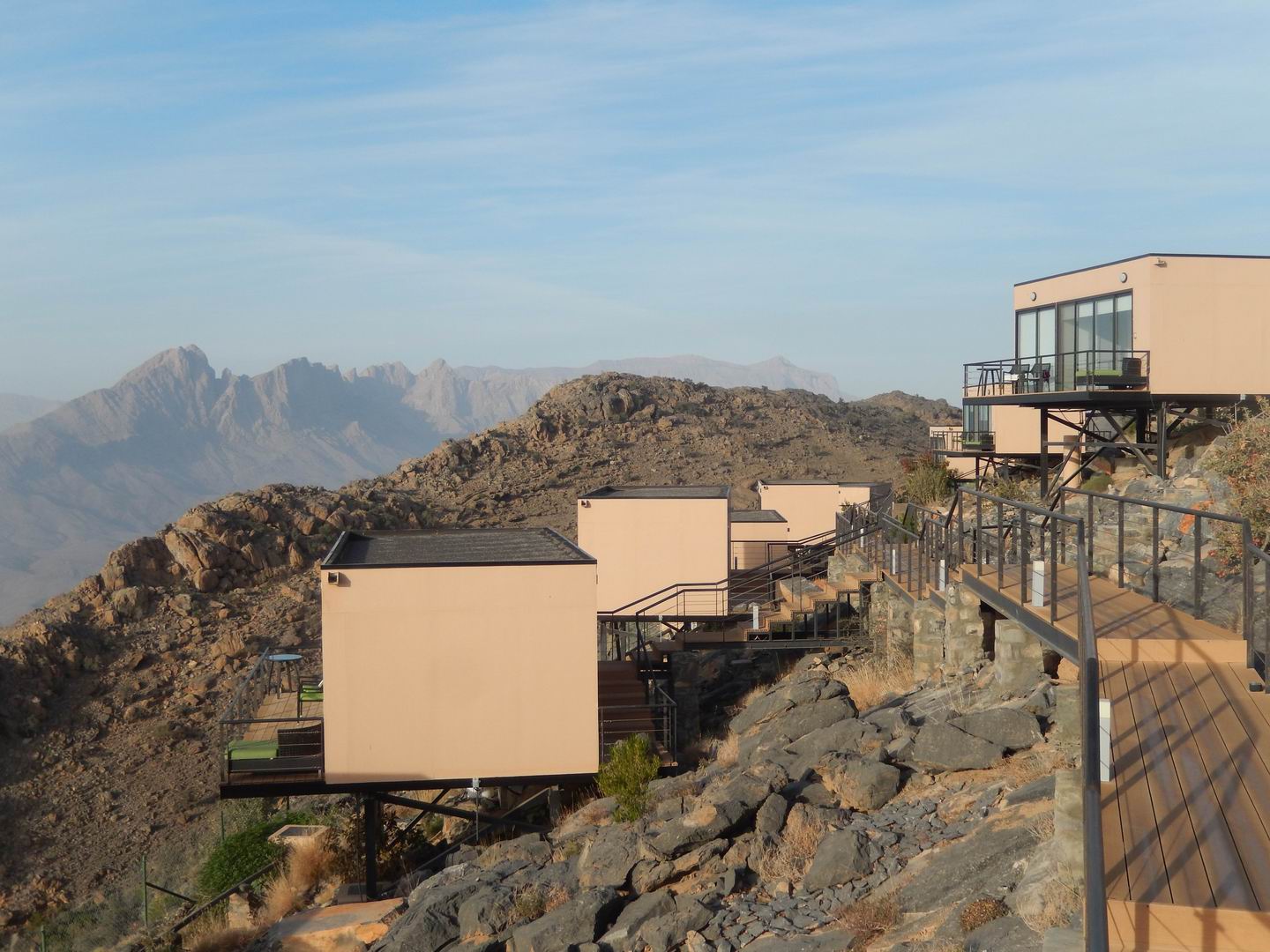 An equally stunning property is The View perched high up above Al Hamra town. In some ways this smaller property offers more "wow" factor because the schmick modern glass-fronted rooms are cantilevered "pods" complete with decks that hang you right over the precipice. Not recommended for vertigo sufferers. To secure a front row breath-taker position be sure to book a Superior Room and ask for one on the unobstructed lower slope.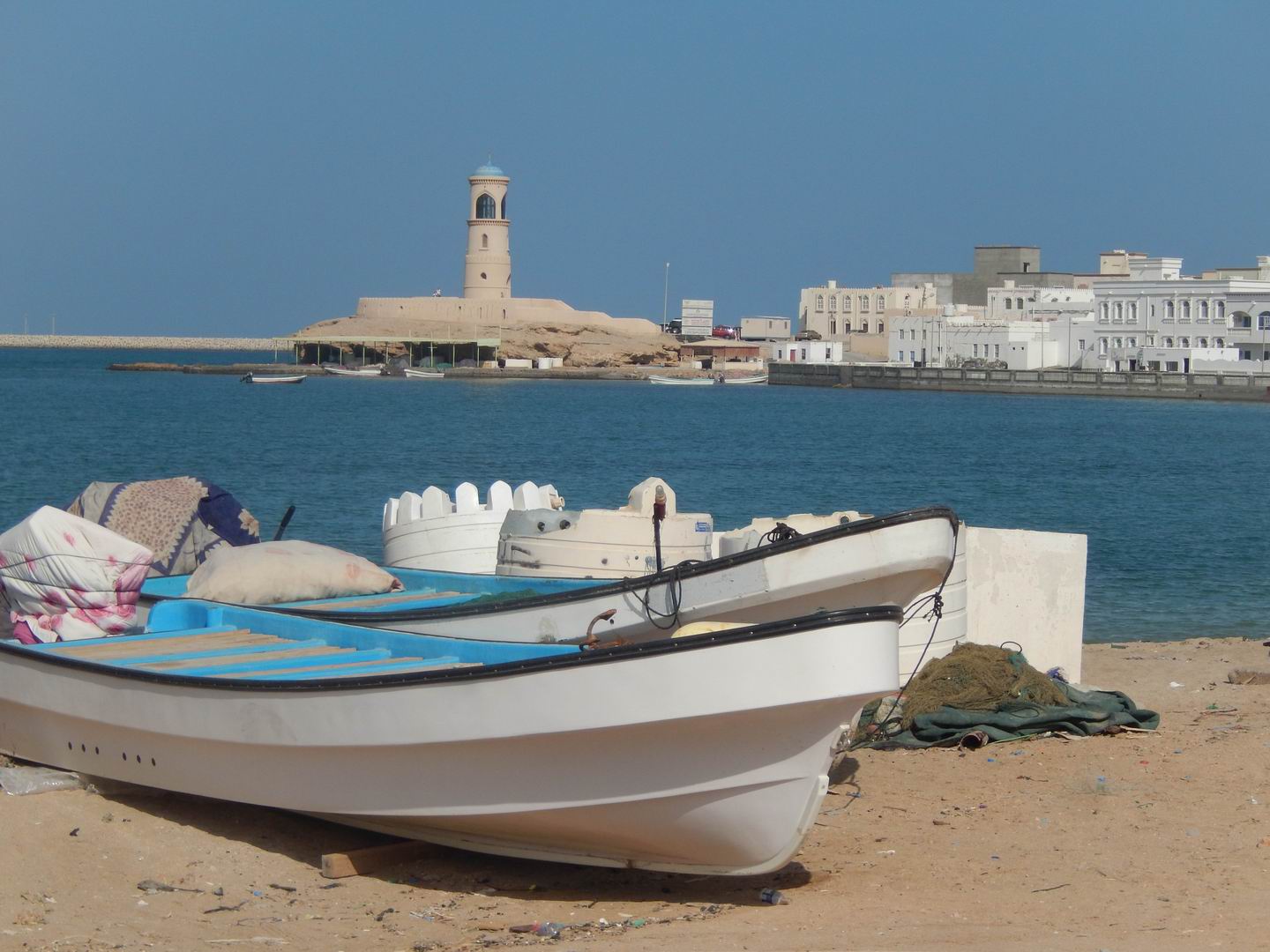 Much of Oman is empty desert (apart from oil installations), and stunning jagged high inhospitable mountains, so when you finally reach the relatively unpopulated turquoise Sur Coast (south of Muscat) and old Sur town you could think it's a Moorish mirage. The rhythm is relaxed and tour guides shed their disdashas for shorts and thongs. The Arabian Sea is warm and nurtures fecund green turtles that after dark attract convoys of French travellers. Be sure to check if it's the right season before heading to Ras al-Jinz Nature Reserve for the nightly turtle watching intrusion. It's one destination that Lawrence may not have detoured for…
NEED TO KNOW!
Best season: October – April
Airline: Oman Air is expanding routes and boasts a very pampering Business Lounge in the new airport.
Language: Virtually bi-lingual Arabic and English. All signage in English, even menus in roadside cafes.
Car rental: Self-drive is an easy alternative to driver/ guide option.
Food: Traditional Omani breakfast is a lacy crepe smeared with egg, goat cheese and honey, washed down by strong sweet milky karak tea steeped in cardamom. Delicious! So too is slowly braised camel biryani.

Currency: Change into rials on arrival. USD also used.
Best Castle: 17th Century Jabreen Castle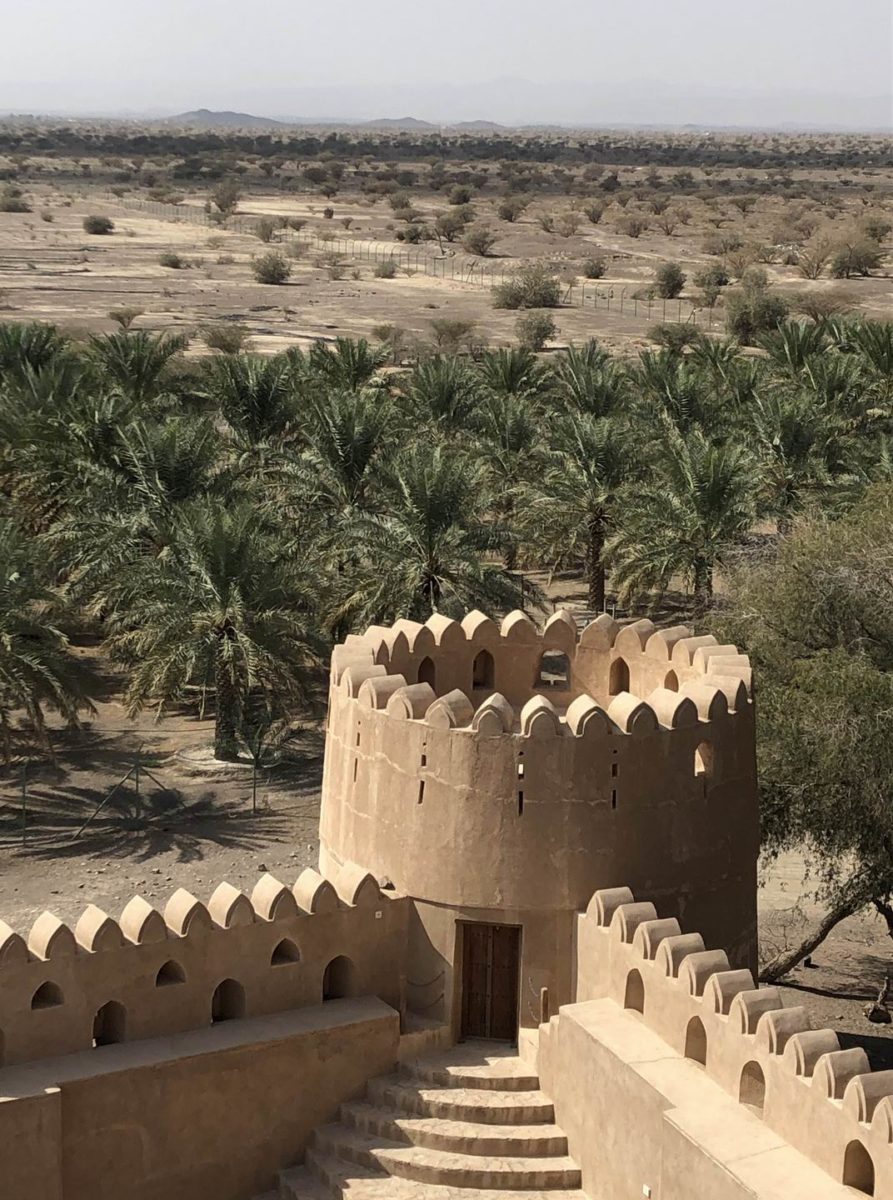 Shopping: Be alert in the souks, many handicrafts are imported from India and Kashmir. Mosque alarm clocks will bring back happy Omani memories – five times daily.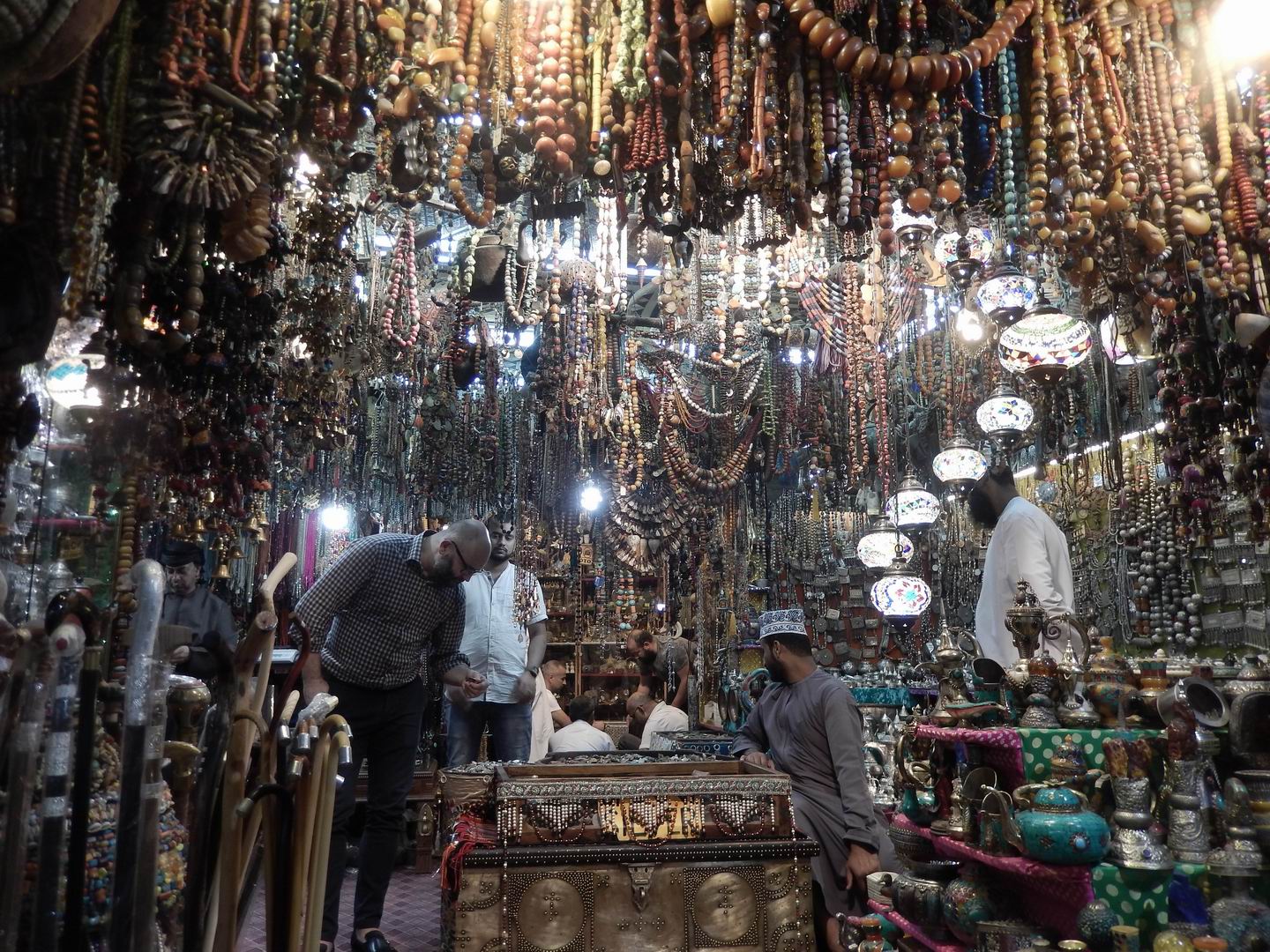 Jane is an award-winning food and travel writer based in Sydney, and chair of the Australian Farmers' Markets Association. Her perambulations of plate and place have appeared for over 20 years in publications including Gourmet Traveller, Cuisine, Qantas magazine and Selector. She has a passion for farmers' markets, local food and old Asian teapots.

Latest posts by Jane Adams